TESTIMONIALS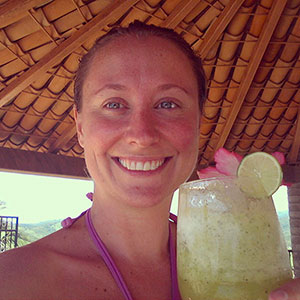 Sharonlee's Reiki treatment was a blissful experience which left me feeling both energized and relaxed. Her attention to detail is what sets her apart – the beautifully decorated room, the scented candles, the singing bowl she uses at the beginning of the treatment.
You really feel that you are receiving a holistic treatment, and that she puts her whole self into restoring your energy.
The secret cenote pizza party is a unique Paradise Wellness experience like no other. Far from the tourist trail of Playa del Carmen lies a tropical paradise in the middle of jungle. We visited a beautiful sculpture garden, walked through the ancient jungle and discovered a natural fresh water pool, created over thousands of years of geological processes. After an invigorating swim, we enjoyed freshly-made wood-fired pizzas straight off the grill! 
Sarah Somewhere, 2014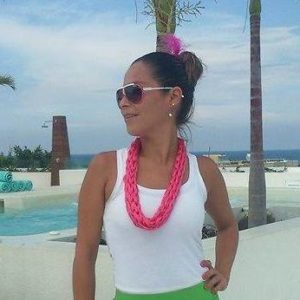 Sharonlee's Signature Treatment was so amazing. It was a very magical and spiritual and pleasant experience!  I felt like I was lost in wellness and connected to everything and everyone.  I felt love.
I really enjoyed it !! Thank you so much !!
Vanessa, 2014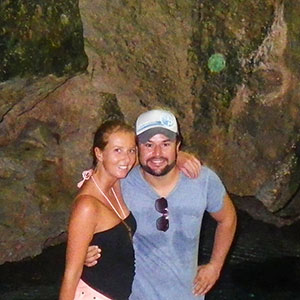 Spending a half day with Sharonlee was an experience in Paradise for sure. I appreciate how she taught us that Paradise does not only mean beach and palm trees, but everyone has their own Paradise. Sharing her patradise, between trees and tropical plants in the middle of the jungle by a private cenote is an experience we won't forget.
Now that I think back on that day, it seems like a dream. The healthy delicious food she prepared fed our body and our soul. We felt great! Swimming in the cenote, with no noise, except that of the tropical birds and the drips of water was magical.
Ending the experience with amazing body work was just was just what I needed to boost up my energy and my motivation. Thank you!
Diego and Marloe, 2014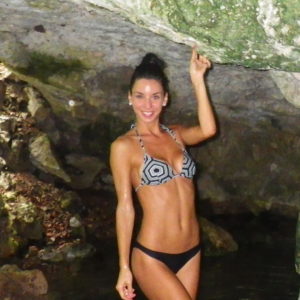 I have experienced many healing journeys with Sharonlee – trips to her beautiful land in Sacbe (which alone is a treat for the soul), wonderful body work sessions; but I must say my strongest connection has been with her and her Angel Oracle Card readings. Her relationship with the Angels is so strong that their presence is felt as soon as a step is taken into her healing space.
The Angels, with their love and light energy, have guided me (and many friends of mine) in many ways this past year. I have been guided into making important life changes in many areas of my life and for that I am truly grateful. I have come to trust Them with my life – Sharonlee is always present to hold the sacred space, to guide, to love and to heal with the help of the Angels. For all those who are open, connected or looking to connect with a Power Greater than themselves, Sharonlee is the loving healer to seek.
Danielle, 2014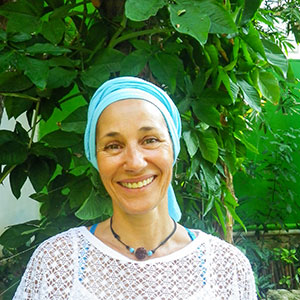 When I met Sharon Lee, it was because I accompanied a friend of mine who had a session with her.
When she opened the door I could feel such nice energy and a relaxed ambiance at her studio, so I asked for a massage for the following week. After the session I felt so relaxed and I could feel the energy coming back to me. I felt so comfortable — it was as if I was walking on air, I felt a glow on my face, like waking up fresh in the morning! Thanks so much Sharonlee!
Claudine, 2014

Phone: Mexico: + 52.1.984.115.1422 or Canada:  +1.778.403.1926  E-mail: [email protected]