OUR TEAM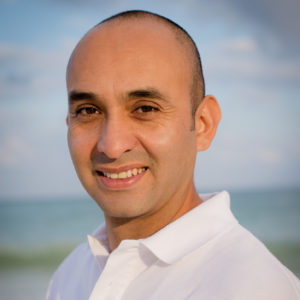 Hugo Rivera: Paradise Wellness Massage "on the go"
I am a Certified and Registered Massage Therapist, originally from Mexico City.  I was drawn to Playa del Carmen almost 15 years ago because of the natural beauty, the Caribbean sea and the relaxed lifestyle. Eight years ago I became a massage therapist to bring better health and a sense of calm and wellness to both visitors and year round residents. I see many clients in their homes because this is a peaceful environment that helps them relax. They don't have to get in a car and drive anywhere afterwards ! With a high quality portable massage table, soothing music for the session, pure massage oils and a variety of  massage techniques,  I can give each client a very customized treatment and experience. I've worked with private clients and with groups in a retreat setting – I love the flexibility that Paradise Wellness provides. For me, it all comes down to this: I enjoy helping people and seeing the progress they make with regular therapeutic massage treatments. I speak fluent English in addition to Spanish. Check out our rates for Paradise Massage "On the Go" or contact us to set up an appointment with Hugo.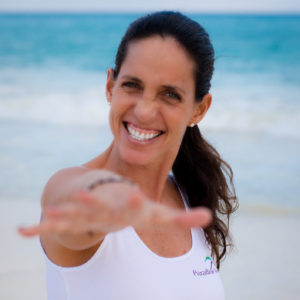 Anne Bauche: Vinyassa Yoga Sessions and Classes 
I offer private yoga sessions or small group classes to anyone who wants to add the practice of yoga to their life.  I was born in Mexico City, raised in Cuernavaca and have lived in Playa del Carmen for seven  years. Playa del Carmen has so much to offer – the beautiful beaches, amazing Mayan ruins, unspoiled cenotes, scuba sites, salsa dancing and lots of yoga! I have been practicing Yoga for many years and teaching Yoga daily for six years.  I focus on Vinyassa yoga, with either a vigorous or a gentle flow. I was drawn to teaching because I want to share what yoga has brought to my life. It is truly my passion – Healing and serenity flow to anyone who starts a regular Yoga practice, even beginners.  You don't need to have perfect flexibility or natural ability to get started with Yoga. Your practice starts where you are now and the value – the benefits – build session by session. I speak fluent English as well as Spanish.
Phone: Mexico +52.1.984.115.1422 or Canada +1.778.403.1926  E-mail: Sharonlee@Paradise-Wellness.com